THIS WEEK'S FEATURED RELEASE
SICKINHEAD
: The Jamaican dancer Sick In Head, Growing up in Spanish Town, Portmore and Kingston area of Jamaica, was the first Jamaican iconic dancehall dancer to come and perform in Sweden.
Sick In Head is famous for his fashionable clothing, remarkable hair style along with his energetic dance styles filled with creativity and humor. The name Sick In Head originates from his signature dance called "Chicken heads" which gain popularity in 2005 back in Jamaica and has worked with most top artists from Jamaica and in Sweden.
The "Chicken head" dance is one of the many moves that Sick In Head has created, other dances he create is "No Re-Entry", "Nation Step", "Over and Out", "Inna di mix", "hot dollars", "flip It", "Ice breaker", "Stretch and One Dance, One Pattan" and many more. 
Sick In Head is an overall entertainer and has recorded tunes like: "Nuh Time", "No Re-entry" feat Mega Banton, "Endless Love", "Sick to the game", "Stretch" with Leafnuts, "Wow wow" with Rigo, "Over & Out" with Sanjay, "Di realest" and now the 2021 monster song "One dance, One Pattan" with Splinta and Farmula, two Jamaican Artist, which is gaining popularity as we speak.

SICKANOMICAL his new innovative word which is an extension of the word astronomical.
What the future holds for this great dancer/Entertainer is yet to be revealed.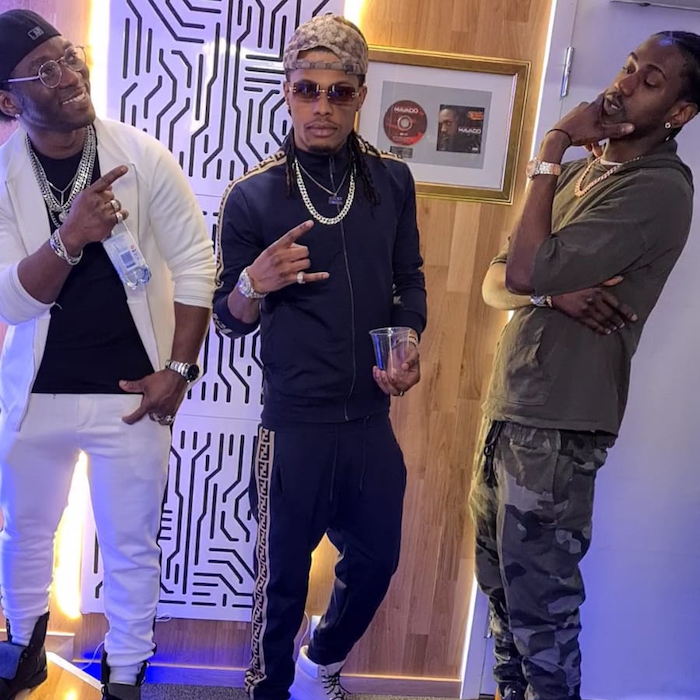 SPLINTA TIMELESS
: "Mi a Splinta from from Timeless Dance Crew, from St Catherine Spanish Town Jamaica, and I have created dance moves such as Todi world and Mad move. I am featured in many dancehall music videos like bling dwag´s, Popcan, Voicemail and many more in the making. 
I Became popular through those videos and as such i always loved music. I recently started doing music, my first song was Step-fi-di-cash featuring Farmula, which gave me a huge motivation to start to do more songs, such as One Dance One Pattan that just released. With all this I am serious about my music and entertainment at this point."
Splinta Timeless: One Dance One Pattan song was written by us 3, Sickinhead, Farmula and my self Splinta Timeless, He goes on to proclaim that he has engineered a smooth verse to catch the listeners vision of the song. (.Stepping well neat a suh we dweet sick, mi style dem unique not compete sick) 

Splinta: I get the 19 brick riddim compilation that includes One Dance One Pattan, from Dj Peelus whom resides in Spain. Sickinhead lyrics was the first on the beat and he also came up with the majority of the entire song. I brought the unique flow to the invention. Farmula concluded the song and glued everything together. So as you can tell we all working as a team in this 2021. We are well focused and making different move and creating new styles and flows everyday.
Splinta: The song was Recorded at SOUNDBANK MUSIC Studio based in Stockholm Sweden. CEO Denzil Williams otherwise Known as Famous, give me the confidence I needed, the push and the motivation to execute this hit. With a combination of pure Jamaican vibe in the studio we accomplish this great song suh big up @soundbankmusic Records. 
FARMULA
:  Farmula who's real name is Lamar Onfroy says he has always had a passion for music and realized that at a very early age.
Farmula: I wrote my fist song when I was twelve, he stated .
where I grew up in St.Ann Jamaica, there was an old friend that lived pretty close by, that we would go to visit every now and then, we would listen to music, beats and jam (freestyle) so from that time I founded a friend in music.
Farmula listening to all genre of music but is truly inspired by reggae, dancehall and hip hop.
The already now established artist also expresses that he was proud to be apart of this project with Sickinhead and Splinta Timeless.